Paneer has reigned supreme when it comes to the favourite vegetarian choices. The biggest USP is its versatility, making any dish an instant crowd-puller. Not only that, but a number of nutritionists and experts also recommend including paneer in one's daily diet.
For the chef in you, here is the list of delightfully diverse and scrumptious recipes that you can make at home, quick and easy with soft and fresh Milky Moo Paneer which is not only truly pure with zero preservatives in it but also an excellent source of protein.
SPICED PAN-FRIED PANEER
This delicious & addictive spiced cottage cheese can be prepared in less than 15 minutes: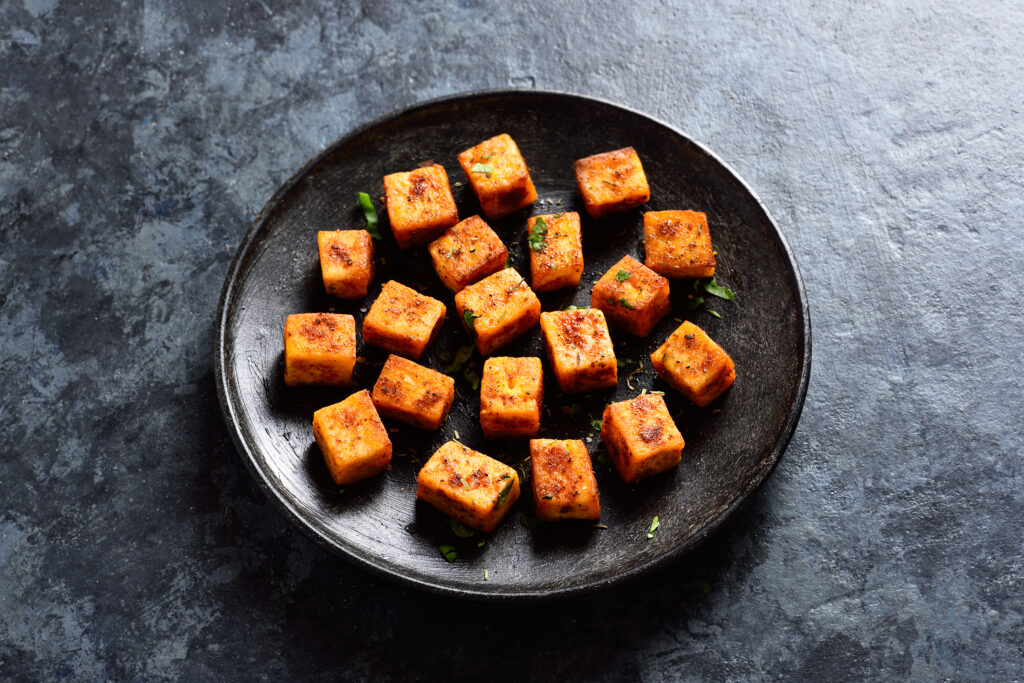 Ingredients- 
Milky Moo Paneer (200 gms)

Olive Oil (2 tbsp)

Turmeric (½ tsp)

Ground Cumin Powder (½ tsp)

Paprika (½ tsp)

Salt 

Optional Toppings: Chopped Chives, Flaky Sea Salt
Instructions
Cut the paneer into thin slices.

Mix 1 tablespoon of olive oil, turmeric, cumin, paprika, and salt in a small bowl. 

Drizzle this over the paneer and toss to coat with the spices. 

Heat 2 tablespoons of olive oil in a pan over medium heat. 

To that, add the paneer pieces and pan-fry until golden brown. 

Flip the pieces over and fry until golden brown. 

Cook for another 2 to 3 minutes, until golden brown.

Dust the paneer with paprika, sprinkle with chopped chives and a small pinch of flaky sea salt.
Serve & relish with coconut rice!
PANEER TIKKA
When you are craving some restaurant-quality dish, make Paneer Tikka at home with this easy recipe!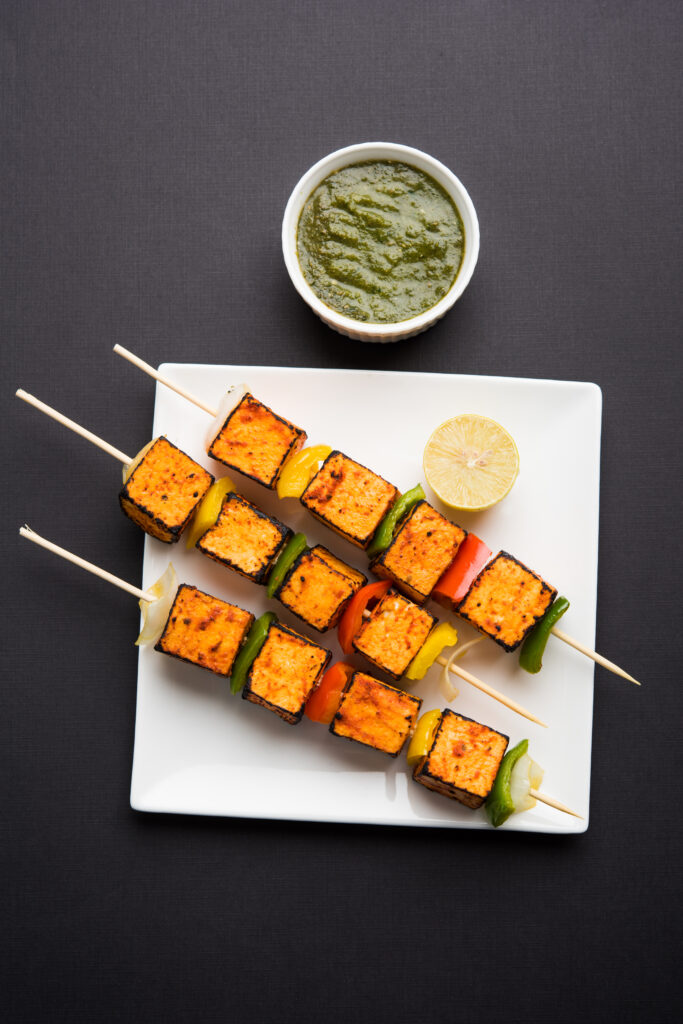 Ingredients
Milky Moo Dahi (200 gms)

Milky Moo Paneer (200 to 250 gms)

Ginger- Garlic paste (1 tbsp)

Chaat masala (1 tsp)

Coriander powder (1 tsp)

Red chilli powder (2 tsp)

Salt

Mustard Oil (1 tbsp)

Chopped coriander & mint

Lemon juice (½ tbsp)

Kasuri methi
Instructions
Whisk Milky Moo dahi in a large bowl until smooth. 

Add all the ingredients for the marinade to the dahi- ginger garlic paste, mustard oil, coriander powder, chaat masala, red chili powder, garam masala, kasuri methi, and salt

Add in the juice of lemon & mix well

Add in the paneer cubes, onions, bell peppers, and mix until everything is combined well with the marinade

Cover the bowl and refrigerate for about 1 hour to 2 hours (the longer you leave it, the better)

Add paneer, sliced onion, and peppers on a skewer.

Arrange all the prepared skewers on a baking sheet lined with parchment paper. 

Spray the tikka with oil.

Bake at 450 for about 10 minutes and then broil for 2 to 3 minutes until paneer pieces look a little charred.
And your restaurant-style Paneer Tikka is ready!
GARLIC PANEER
You will love this if you love garlic. The perfect starter that requires a prep time of just under 10 mins.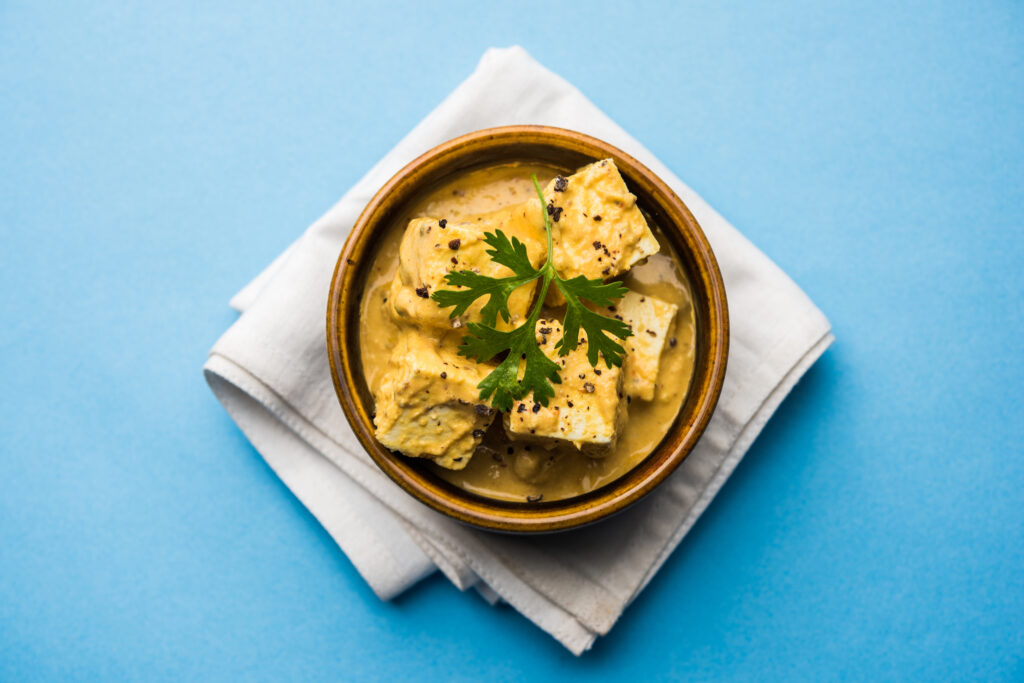 Ingredients-
Milky Moo Paneer (200 gms)

Garlic (8-9)

Red Chilies (4-5)

Sugar (½ tsp)

Salt 

Vinegar (½ tbsp)

Cumin (2 tsp)

Onion (1 small finely chopped)
Instructions
Add garlic, red chilies, sugar, and salt and blend until coarse.

Take a pan, add oil, and heat it.

Add cumin and onion and saute until golden brown.

Add the ground paste into the pan.

Saute on medium flame until the mixture turns golden and leaves the pan.

Add Milky Moo Paneer and toss gently to coat the mix.

Saute for 2-3 mins (DO NOT OVERCOOK).
Now enjoy a satiating meal with garlic paneer along with your favourite noodles or fried rice.
Now that you know what all you can do with Milky Moo Paneer, what are you waiting for? Order on the Daily Moo App now!