Indian summers are getting hotter year on year. This year is no different with multiple heat waves ravaging lives in different parts of the country right from the early month of March. The heat dehydrates our bodies and calls for something cool and refreshing to rejuvenize our bodies.
This constant desire of having something cool and refreshing pushes a lot of people towards unhealthy aerated drinks. However, we know you will agree, nothing beats a tall glass of lassi in the scorching heat that is both healthy and refreshing. Lassi is the coolest summer superhero of every Indian household. During this hot and sweaty weather, this rich beverage is widely consumed on the streets and in restaurants not just in Northern India, but across the country.
From the house of Milky Moo, India's best dairy brand, we bring you two delightful and yummy flavours of lassi this season. Made from truly pure milk and no adulterants, these two products are innovations to make Lassi more accessible and readily available while also retaining the authentic taste of the drink. Here's what you get:
Milky Moo Lassi:
Nothing can beat the classic, can it? 
A cool probiotic drink for the sweaty summer, the Milky Moo classic lassi is made of premium quality curd made from hygienically sourced and packaged. Available in a disposable package of 200ml, Milky Moo's classic lassi is best served with ice cubes for the maximum refreshment.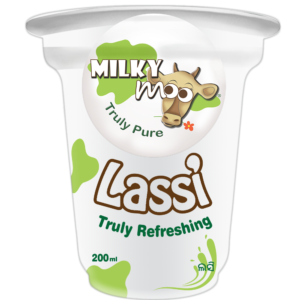 Milky Moo's Litchi Lassi:
'Litchi' and 'Lassi' have to be two of the most favourite words hear in a typical Indian summer. So, we bring you the unique flavoured Litchi Lassi. The drink aims to combine the best of both worlds will cool you down in this boiling summer while the flavour soothes your palate. Best served if cooled, Litchi Lassi is fruity and is a heavenly pleasure for both the litchi & lassi lovers.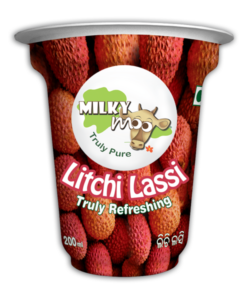 Lassi is not only the coolest summer superhero but is a healthy replacement for your favourite yet unhealthy aerated drinks. It contains a high protein content, which aids in muscle growth. Calcium in lassi aids in the development of strong bones and teeth. The probiotic bacteria promote the growth of healthy bacteria in the body, reducing health risks. It also helps to keep blood pressure in check and cholesterol levels in check. All of this while being extremely tasty & refreshing. Truly a superhero, ain't it?